silke
Ecstatic Dance · Ashtanga Vinyasa · Acroyoga
Ecstatic Dance · Thai Massage · Ashtanga Vinyasa · Acroyoga
Silke Mehler, current resident of Alicante, is a teacher of Ashtanga Vinyasa Freestyle Yoga, Acroyoga, Contemporary Dance and Modern Ballet, as well as Massage practitioner. She was born 1981 in Germany, and moved to the Netherlands in 2003, to follow through with her studies of Contemporary Dance performance. After graduation in 2006 she expanded her skillset with studies of TCM Shiatsu and subsequently with Ashtanga Yoga. From 2011 till 2016 she decided to widen her horizon by traveling, most often to and across Australia, integrating the acquired knowledge as well as exploring the power of nature, truth and authenticity. In that time Acroyoga became a more meaningful chapter in her life. Due to her intention to be responsibly spreading the jewels of the arts she studied, Silke prepared all disciplines with successful completion of relevant certification and diploma courses. In 2018 Silke chose Alicante as future home and work environment due to its nourishing climate and nature space. She is inspired to keep cultivating the arts of yoga, dance and massage with local as well as international communities.
Elegimos invitar a Silke porque su nombre se repetía recomendación tras recomendación. Cuando la conocimos, supimos que su visión libre y creativa de la práctica yóguica y de la danza encajaba de forma simétrica con nuestra filosofía de Libre-moción. Sus clases son una invitación a la profundización creativa.
Acroyoga · Ashtanga Vinyasa Yoga · Yin Yoga ·  Thai Yoga Massage ·  TCM-Shiatsu · Contemporary Dance · Contemporary Ballet · Butoh dance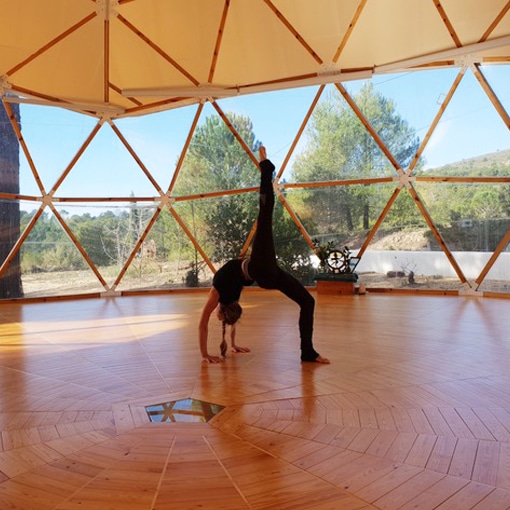 "I've been really fortunate to have Silke as my teacher over the last few months. My practice developed so much under her guidance — even after 12 years of practising with some really excellent teachers. She is truly dedicated to sharing her incredible knowledge of anatomy and pays attention to each individual's body as they move through each pose. Her adjustments and suggestions are always given with kindness to help you grow and develop rather than ever making you feel like you're doing anything 'wrong'. Her classes are filled with humour and grace as you work hard through the sequence. I feel like I have been able to really refine poses I'd been doing for years and break bad habits I didn't even realise I had. Thank you so much for your beautiful teaching Silke; it means a lot."
Jessica N.Ch · Australia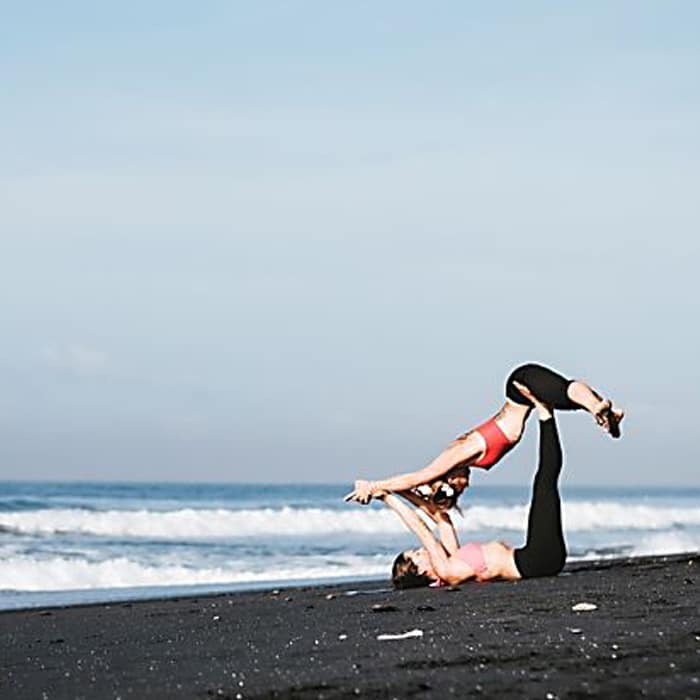 Silke is an amazing presence, full of love and support. I had the pleasure to be in her yoga training, experiencing each session with her as refreshing and perfectly in tune with what my body needs and requires for that day and moment.
Silke's deep knowledge of the body in movement allows her style of teaching to be filled with enormous awareness and inspiration, and I felt always provided with new understanding and illumination. I felt like I was in good, well experienced hands the entire time and would come out of her class always more aligned, centered, feeling stronger, and entirely connected to my body.
Karin van der Kerkhoff · Holland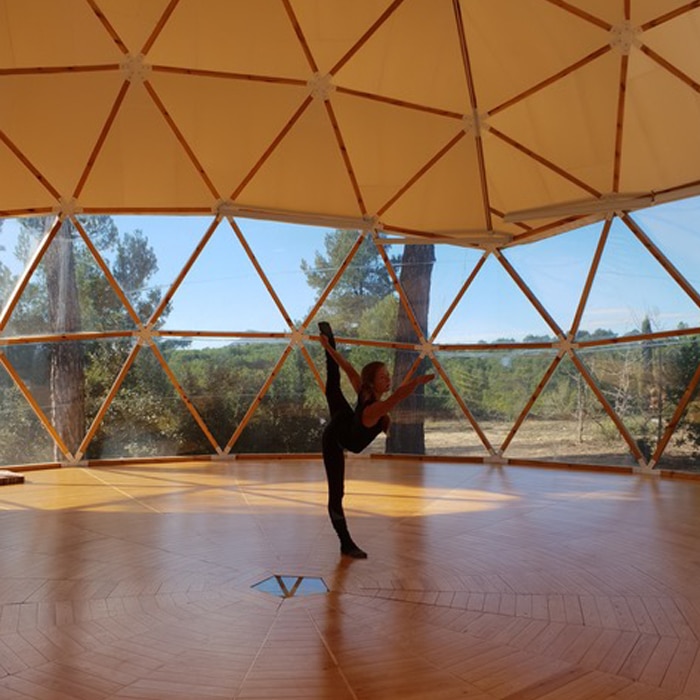 "She is just full on, both on and off her yoga mat or teaching schedule, which makes her more than a yoga teacher… rather a true exploring and inspiring yogi!
Always keen to add something new onto her next yoga class, and experiment with dance, movement, acro-yoga, film, music, philosophy… no class is a dull moment with Silke! Her qualities and qualifications, which are impressively versatile in terms of body language and spiritual expression."
Charlotte Doms · Spain