Have you ever wondered how a mindfulness vacation can benefit you?
There are many benefits that you can get through mindfulness practice away from daily life, especially if it is done in nature, with ideal conditions such as stillness, silence, meditation, calm, leisure and care of every detail.
Rest, leisure and personal growth are the engine and benefit of these holidays.
You will experience changes at a mental, physical and spiritual level since you will be able to balance your mind and your body, letting go of stiffness and tension.
You will get to disconnect from the daily routine, especially from the mental noise and reconnect or connect with yourself.
It will help you to be more aware of your surroundings and yourself at the same time that you will feel mental clarity. You will learn to feel well and acquire calm.
Your stress and anxiety levels will decrease markedly.
You will acquire knowledge that will help you later in your day to day life to improve and change your life, making it more balanced and healthy.
You will be able to relax and experience new sensations and experiences that will help you improve your mental, emotional and organic health. You will learn to take care of yourself from the mind and body.
And of course you will also have fun.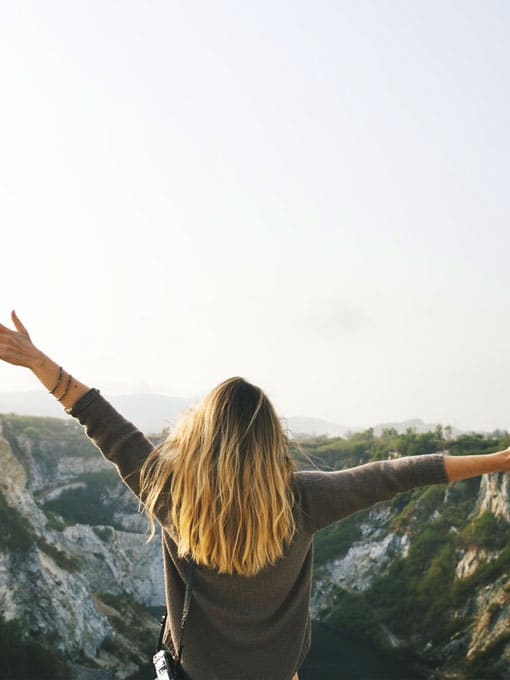 WE TAKE CARE OF YOU IN EVERY DETAIL
We live to create extraordinary experiences. We share what we love. We inspire the best of you.
We have organized a mindfulness vacation in which we believe that eating is also very important for you to feel good. Not only your body will be very grateful, but also your mind. With a conscious diet, there is also greater mental clarity. That is why we are committed to organic, homemade Mediterranean cuisine with local products.
Your well-being and balance will also be assured living these holidays in a climate of respect and freedom, taking care of personal spaces and silence, as well as working with professionals who will be open and ready to accompany you at every moment.
And of course the accommodation and the stay are for us another fundamental pillar of enjoyment, enjoyment and tranquility. In a Mediterranean style farmhouse with panoramic views of the mountains and the sea, with its gardens and one step away from the forest.
How are we going to help you get all the benefits of your mindfulness holidays?
From the care of your mind with the practice of the here and now, in addition to meditations. With moments he was silent, with simple techniques and exercises. Also with meditative activities in the middle of nature, leisure activities and of course with a healthy and conscious diet.
Because we will take care of you in every detail so that these holidays are a unique experience while you only dedicate yourself.
Just because it is a mindfulness vacation does not mean that your destination is not also a priority. That is why we continue betting on Alicante as one of the best tourist places since in this wonderful Mediterranean province the sun, its beaches and the mountains are guaranteed, as well as its excellent Mediterranean cuisine. Its most beautiful corners, its light and its pleasant temperature facilitate contact with nature and a deep and conscious interior work.
Walks, activities, meditations, yoga, lunches and dinners in such a wonderful environment plunges us towards a path of well-being and tranquility in which the practice of mindfulness shows its full potential.

No events available.