The mindfulness retreats are arousing a high interest, more and more curiosity arises about the aspect of a silent getaway, especially for health and well-being issues such as getting away for a few days from all kinds of technology. Even at the corporate level, mindfulness has already established itself as a fundamental practice in the business world, aimed at improving the health and well-being of its employees. Experimenting with emotional intelligence, promoting more effective leadership, or qualities such as empathy and creativity are developed.
Within the different ways of practicing this meditation, mindfulness retreats gain popularity. In this way a better management of stress and anxiety is achieved and helps us in our daily life through a deep immersion in practice.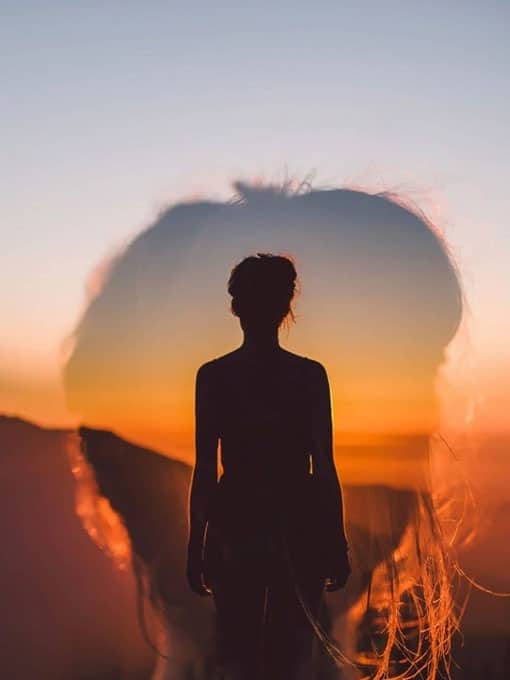 What can you find in our retreats?
In our mindfulness retreats we offer a guided practice: sitting meditations, walking, lying down, as well as body consciousness work.
This is facilitated from a safe environment and in an accessible, respectful and inclusive manner, taking into account diverse cultures and traditions.
Participants are supported in understanding their own personal practice, while cultivating and enhancing self-confidence and innate resilience.
A few days where your body and mind relax, feeling everything that appears and moves within you…
Firmly grounded in respect and openness, our mindfulness retreats of meditation and silence offer experiential learning for all those interested in a life-approach with all its richness and diversity.
What mindfulness retreat is all about?
The only way to know the power of silence is to experience it.
You can read many articles like this, or listen to many testimonies from colleagues, acquaintances or renowned meditators, but if you really want to learn, these explanations will be of no use. To know what meditation is and what repercussions can have in your life the healthy habit of remaining silent and connecting with yourself, you have to experience it in a mindfulness retreat.
Silence offers us the opportunity to develop our ability to inquire and explore the nature of the mind. The possibility of developing this innate capacity, deepening our relationship with what we find in every moment, from curiosity and openness. Mindfulness in the reality of living the present by every single moment without judging.

No events available.