When what you need or are looking for is pampering yourself for a few days with the aim of calming your mind, turning off the autopilot and leaving worries aside to connect with yourself, then a mindfulness weekend is what you need.
Mindfulness combined with nature and no worries about your daily routines bring you so many benefits that once you discover it you will still want to practice it.
Mindfulness is the quintessential experience of living in the present experiencing the connection with oneself; And when there are no distractions accompanied by silence and not even having to worry about work, what you are going to eat and where you are going to sleep, then the experience is even more rewarding.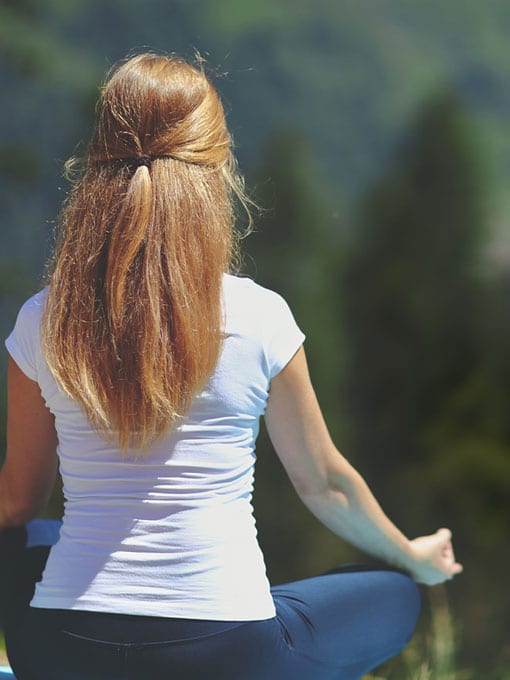 WHAT WILL YOU FIND IN OUR MINDFULNESS WEEKEND?
The mindfulness weekend takes place in a unique enclave of the Iberian Peninsula surrounded by nature with an exceptional climate such as that of Alicante with its mild temperatures, its mountains and its golden sand beaches. Spectacular coves bathed in turquoise waters, an average temperature of about eighteen degrees, almost three thousand hours of sunshine a year and its gentle breezes.
Alicante is located in the southeast of Spain and is connected to the rest of the world through its own airport, which also operates with Low Cost companies.
This wonderful province will not leave you indifferent to its small towns with a few kilometers from the coast, its people so open and happy, its corners, medieval castles, picturesque old towns and its exquisite typical Mediterranean food.
What does a weekend of full presence bring you?
In a mindfulness weekend you can put mindfulness into practice by exploring the present moment and being able to calm your mind, realizing the recurring mental patterns that do not allow you to advance or generate anxiety and stress and therefore decrease these two emotions. Finding peace most of the time is not an easy task, but if we combine mindfulness and other necessary elements, we can reach it.
A serene mind generates and reports mental clarity, an increase in the state of connection with oneself and allows us to better manage pain if we suffer from it, the reduction of psychological discomfort, an improvement in communication and the increase of confidence in one himself, and all this not only on a personal level but also at work.
The practice of mindfulness helps us to live from conscious listening, also generating increased productivity and decision-making, empathy and creativity.
What positive effects will it have on your life?
The effects of contemplating, feeling, meditating and disconnecting in this very spatial environment are wonderfully positive.
You will obtain a deep level of well-being and awareness of our body and mind through the combination of stillness, silence and surroundings.
If you want to live the experience of relaxing your mind and body feeling how something opens, moves and changes within you, experience a mindfulness weekend with the tranquility of a safe environment, with experienced instructors.

No events available.