Sun & yoga on express holidays
How about an express weekend yoga vacation in Spain? Spain is joy, sun, sea, blue beaches of golden sand, exquisite Mediterranean gastronomy and the incomparable cheerfulness of its people, if we add to that the yoga and the possibility of immersing yourself in this millenary practice whether you are a beginner or an advanced yogini/yogi with expert teachers. Can you think of a more perfect plan?
Alicante is located in the east of the peninsula, a warm Mediterranean city that has direct low cost flights to major European airports, allowing you to get away at a very affordable price and enjoying an exceptional climate. In addition, our retreats are taught in Spanish and English, so you can choose which language you feel most comfortable with.
A weekend break to recharge and connect with yourself and get back into the swing of things from a different perspective, feeling joyful, positive and ready to face any challenge.
Alicante is a powerful energy centre, thanks to the telluric energy that this part of the Iberian Peninsula has. Very close to our retreat house you can practice yoga on a wild beach of golden sand, surrounded by freshwater salt mines populated by pink flamingos that melt with the sunsets.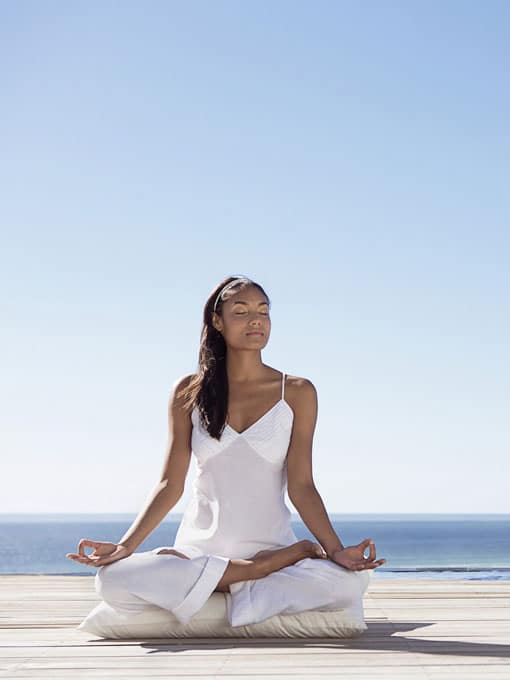 What will you find in our yoga weekend retreats?
We live to create extraordinary experiences. We share what we love. We inspire the best in you.
During this weekend yoga retreat in Spain, you will enjoy the morning yoga practice in front of the sea, nourishing your body with the first rays of the sun while you breathe in the fresh and salty Mediterranean air. You will also enjoy an excursion to an impressive natural cave, picnics in a privileged natural setting, outdoor dinners and exquisite homemade vegetarian dishes in our farmhouse sharing the company of great people. Your body and mind will be grateful for such a magnificent experience. Our retreats combine different tools of deepening: wonderful live music, moments of absolute silence, meditation, activities in nature and group dynamics.
Each experience is designed in detail so that you can enjoy a few intensive days of rest and relaxation. Our retreats are a self-gift for self-knowledge, fun and pleasure.
The weekend yoga retreats are a delight to enjoy the Mediterranean essence of Spain, and give you the extra energy you need to transform your life into a fuller existence.
Come and immerse yourself in this escape for your senses by feeling cared for and enjoying a unique and wonderful environment.
How can a yoga retreat help me?
There are questions that can drive us to change our lives, and silences that can do the same. Our yoga retreat has spaces for yogic practice, as well as for silent meditation. Some benefits you can get from the practice are:
To find and be able to connect with a space of inner peace that is not affected by any circumstance or person
Learning to calm the mind, and change the way we think and respond
Detach yourself from the past. Leave behind old patterns of behavior and thought
Balancing mind, body and spirit
How to bring the philosophy of yoga into our daily lives and routines.
Becoming aware of the blockages and self-imposed limits
How to create positive behavior patterns to create positive vibrations that will attract positive people.
The meditation practice you will enjoy in the retreat will help you to be your most authentic self, helping you to connect with a state of wholeness and harmony.
How we help you
Guided yoga sessions at the beach: Practice postures (asanas), yoga breathing exercises (Pranayama) and meditation (beginners as well as advanced practitioners)
Conscious, ecological and vegetarian home-style nutrition. We will also be able to hold talks to discuss the healthiest lifestyles and their relationship to spirituality.
Conscious walks surrounded by beautiful nature.
Spaces of silence and introspection and also a talk about meditation: how to connect with the body and harmony with our interior.
Questions and answers.
Live music and mantra chanting.
We can tell you about the experience, but nothing better than living it yourself! Do you want to know what some people who have done retreats with us say? You can consult the testimonies in our home page or consult the testimonies of each facilitator in our Team