Are you looking to stop three days to stop and stop with the intense daily routine, the worries and stress that we are accumulating?
The 3-day Retreats that we have designed are perfect for making that stop. They are 3 days to become aware, and give yourself love, gaze and peace that you cannot offer yourself due to routine and lack of time.
With different tools and activities that we propose you will come to the feeling of well-being that you long for, to become aware of those things that you are doing and that do not benefit you as well as to reduce stress, feel peace and connect or reconnect with your inner being.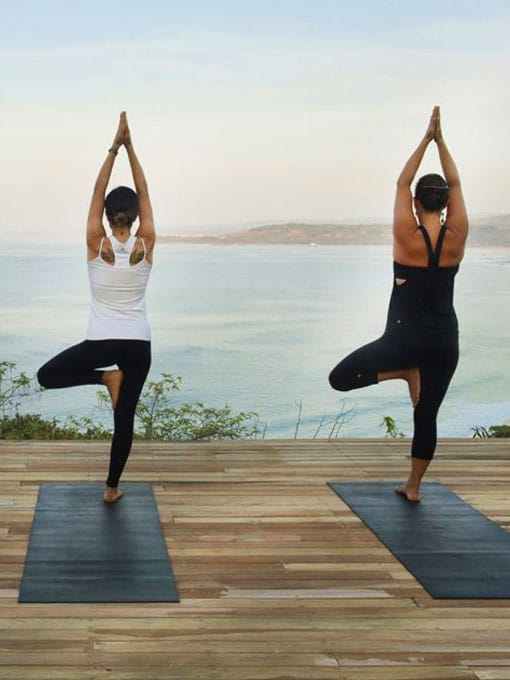 WHERE WE DO OUR 3-DAY RETREATS
We live to create extraordinary experiences. We share what we love. We inspire the best of you.
In a dream place, as if it were Paradise. A unique enclave where you can enjoy kilometers of beaches with turquoise sea and fine golden sand. Coves and bays with transparent waters. And even lagoons and pink flamingos. Still don't know where it is? We are describing to you the spectacular province of Alicante, located in the south east of Spain. Where not only can you enjoy its almost endless kilometers of beaches bathed by the warm Mediterranean Sea, but you can also enjoy its mountains, caves and Mediterranean forests a few kilometers from the coast.
Alicante has an extraordinary climate. The average temperature is 19 degrees and the sun shines all year round allowing us to do all kinds of water and mountain activities. In addition, its pleasant climate allows us to enjoy dinners and meals outdoors. In this wonderful province, fun is guaranteed.
Having its own airport and operating with Low Cost flight companies allows you to make that 3-day getaway that you need so much in no time and at incredible prices.
What benefits do the 3-day Retreats bring you?
Well, you take with you unique experiences and moments to connect and reconnect with your inner self, the feeling of peace and well-being that we long for, tools to face our return to routine, mental and physical detox and of course sharing and meeting people who are on your same wave or vibrate.
How do we get you to take those benefits in just one weekend?
We do it combining those tools and knowledge that we have learned in these years of training and experience, carried out in the moment and unique spaces, that favor unparalleled sensory experiences.
We rely on meditation, silence, nature, dance, movement, yoga, moments of expansion and recollection and of course, eating with conscience, to cleanse our minds, release emotions that do not benefit us and look at ourselves with and from love.
Practice: We want the meditations and the practice of Yoga to be unique experiences and one hundred percent of profit, that's why we think of doing them on beaches of fine golden sand in front of the sea, nourishing you on the first rays of the sun, or on top of a mountain At dawn surrounded by lush forests delighting your view where the sea and the sky meet.
Silence: We promote silence practiced in a calm and quiet environment where only the noise of nature accompanies us and exerts its effects and benefits almost immediately.
Conscious walks: We believe that conscious walks in contact with nature listening to the trills, the running of the water from the pools, and feeling the breeze on your face and skin nourishes you with life and frees you from heavy energies.
Dance: With dance and movement in the light of the sunset with live sound, we generate moments for expression, liberation and reunion with our essential being.
As you can see, every detail is thought out. And it wasn't going to be any different when it came to food. For us, the nutrition of the body through food is just as important. That is why in our 3-day Retreats we offer a conscious diet. Our cooks prepare the dishes with vegetables and fruits from organic and local gardens. We offer vegetarian food.
Picnics in the middle of nature (for example caves), or dinners under the stars are some other activities that you can enjoy.
And as a finishing touch, the possibility of receiving your 3-day Retreats in both English and Spanish, depending on the language with which you feel most comfortable.
Do you still have doubts about making the retreat?
Perhaps knowing that the accommodation is in a typical Mediterranean farmhouse surrounded by gardens, and a forest composed of wild pines, oaks and holm oaks and panoramic views in a unique and incomparable setting gives you the push to decide!