No events available.
IS IT A SPIRITUAL RETREAT FOR YOU?
They are called "spiritual" because they help us connect with our spirit. Our retreats do not follow any doctrine or religion.
A spiritual retreat is a unique opportunity for reunion with yourself, a gift for the body and soul. It allows you to decontextualize work, routine, stress and even your own identity and opens a door to discover yourself in depth.
Spiritual retreat need not be linked to religious practice. Our events and retreats are completely secular. We share a spiritual practice that transcends any dogma and invites self-exploration and self-knowledge. In our meetings we offer a framework, a context, to carry out the spiritual encounter with yourself, providing you with practical tools that help you become aware of your unique and personal wisdom. To experience a spiritual retreat with us is to go through your own, unique and irreplaceable way to discover YOUR TRUTH.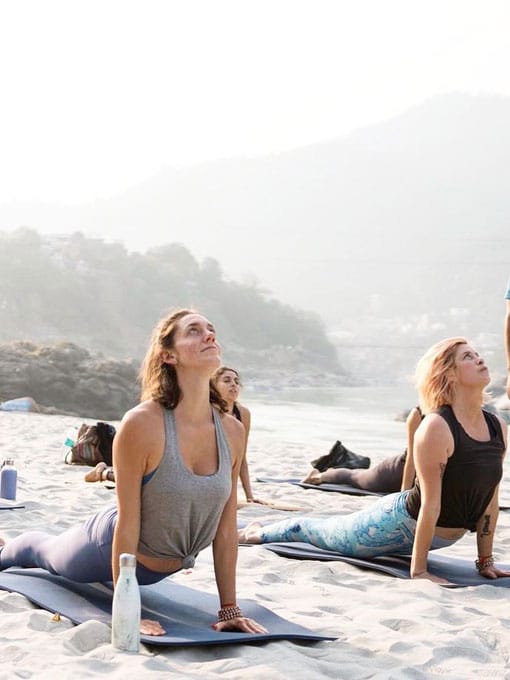 What benefits does a spiritual retreat bring?
Taking a spiritual retreat gives you the opportunity to pause and look at certain aspects of your life that you are not able to see or distinguish from day to day. It provides physical and emotional well-being, since it provides a context in which to relax, be kind to your body and emotions and feel totally welcomed. Meditative practices help calm the mind. It also happens that from this state of inner stillness it is possible to visualize solutions or possibilities that previously did not exist on the perceptual map.
Some benefits that you can experience are:
Mental and emotional clarity
Feeling of strength and worth
Creativity
Rest and physical reconnection
Increased enjoyment capacity
Relationship and bonding with like-minded people
A retreat is a unique opportunity to let you rest in peace, it also helps to close cycles and open others, to learn to give us time and space for self-nutrition. Making a spiritual retreat is always a turning point in our life and an experience worth living.
Retreats Formats
The most common format we work with is the weekend spiritual retreat. From this format we highlight that it allows a brief but deep immersion in practice. It also has the advantage that if the practitioner does not have previous experience, it is very accessible physically, economically and temporarily.
We also have retreats in more extensive time formats that make it possible to learn and practice the techniques in a profound and transformative way.
Spiritual getaway: ideal for connecting on bridges and short vacations
5 day retreats
10 day retreats
Yoga vacation
Meditation trips
Vacation Retreats
Why do I need a spiritual retreat?
I need a spiritual retreat if:
My rhythm of life is chaotic
I live in a hurry
I feel burdened with responsibilities
I run by car from one place to another
With this overload what happens is that you go through your life without real awareness of your emotions. You spend most of the time agitated, which translates into an accumulation of stress that is intoxicating your body, your emotions and deteriorating your relationships.
Giving yourself quality time for nutrition and spiritual rest helps you perceive yourself from a place of respect and self-love. Treating yourself with sensitivity makes it easier for you to choose healthier relationships in the professional, loving and family aspect and, above all, it allows you to open up to discover new and nourishing aspects of your being, in addition to opening the door to true personal transformations.
A spiritual retreat is one of the most beautiful ways to walk towards your CAPITAL SELF

No events available.