HOLIDAYS & YOGA
Synonymous?
Holidays and Yoga are for those who have understood the essence of Yoga synonymous words. Yoga teaches us to bring inner connection to action from enjoyment and self-nourishment. And the perfect holidays are those in which we disconnect, enjoy, nurture and recharge. The practice of Yoga on vacation is more and more frequent, and it is not surprising, since it is a perfect complement to easily commit to a real rest. With a healthy and stimulating pause. A significant pause that connects us with our strength, makes us more flexible, calms us down and reminds us of what is really important for the next cycle. More and more yoga vacations are available. From weekends, to full weeks, or up to a full month. Whether nationally or internationally, the offer is increasingly varied. With more varieties of yoga, and in a wide range of costs, from very affordable retreats with accommodation in group rooms and the possibility of taking your own food to luxury hotels, with dream spaces and individual lodgings with all kinds of details. The variety of offers is an unmistakable sign that there is a demand for a yoga vacation.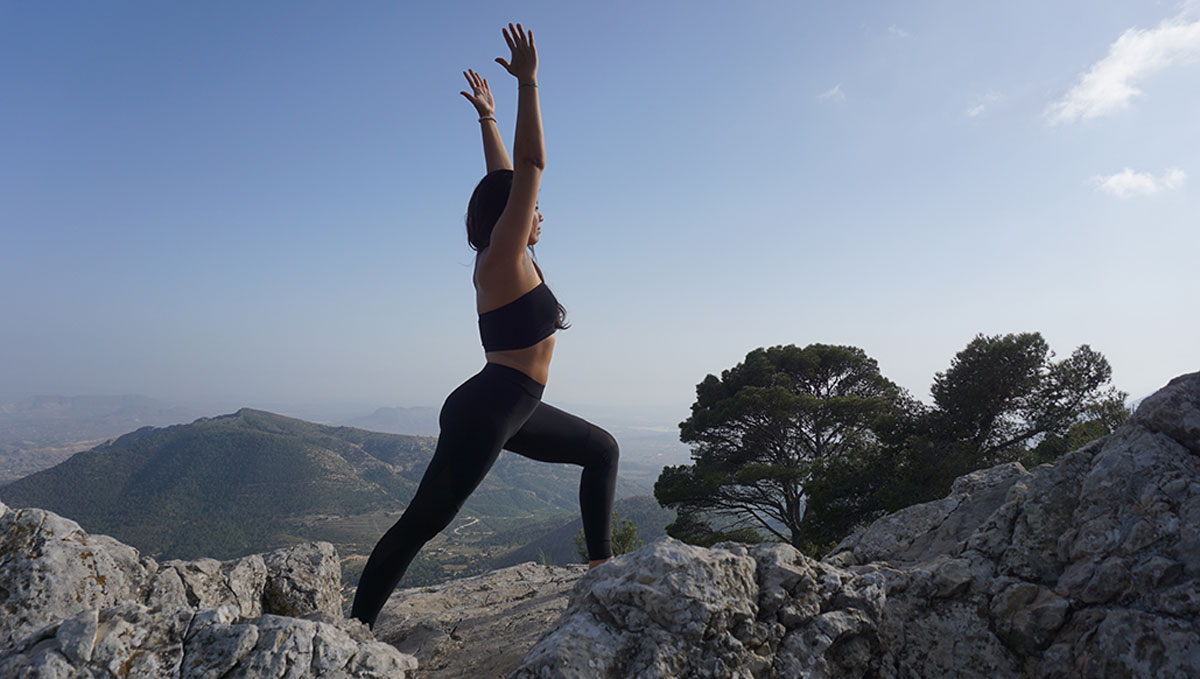 Doing Yoga on vacation?
or take a yoga vacation?
Taking a yoga vacation is undoubtedly a great gift that we can give ourselves. As we have already pointed out, there are many benefits that they can bring us, and they also allow us to meet related people who can understand our processes and vital moments. But above all, what we at Libremoción love, is to approach yoga from the mental attitude of those who are on vacation. Without demands, without expectations, without haste and without effort. From an attentive listen to our feelings, to the pleasure of stretching our muscles and to the natural intelligence of our body that whispers to us which area is under tension or which part needs attention. Sometimes it seems that the practice of yoga becomes neurotic and heavy, we call it military yoga. It is that yoga in which we have the "colonel" the "big boss" closely supervising the practice, judging if we maintain the posture long enough, if the alignment is correct or if we have tried hard enough. And of course, with that yoga it is difficult to enjoy the holidays. Rather it makes you want to take a yoga vacation. Leave "the boss" in his office.
YOGUIC HOLIDAYS:
VACATION IN THE SELF
Yogic holidays are ecological for us when we practice yoga at all times. Yoga means union, and at the moment when there is conflict with "the boss" I am abandoning the practice. The moment the ego appears and instead of living it as something that happens and happens, I give it strength and credit, I try to have its evaluation or I argue with it, I am leaving the sacred temple that the experience of unity is. Yoga is for us, unity in action, and therefore a yogic vacation should be guided by the commitment to love, in and out. Out of respect for what is, including of course body and mind, beyond all duality. Deep practice is one that helps us love. A practice is practice when we can bring it to life for the benefit of our highest good, and if only one of our parts is judged or excluded in the process, the result of our practice is sterile, because it does not teach the only thing that really we want to learn: Love.

Of course we recommend yogic holidays, as long as these are in favor of unity where you can feel authentic rest, authentic well-being and an authentic sense of being.